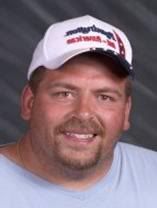 We are happy to announce that All Americans Dave Shaeffer and Stephanie Sandler will be holding a two-day trapshooting clinic at the Rockingham County Gun Club. Mark your calendars for April 17th and 18th and please pay attention to the following information.
Go to Dave's website at
http://www.daveshaeffershooting.com
and download the shooters packet if you are interested in attending. Dave's website will explain just about everything you need to know about the clinic.
The clinic will be held at the Rockingham County Gun Club near Reidsville North Carolina. We currently have PAT Traps and ERAD wireless voice release systems. We will confirm the daily start times as soon as they are confirmed.
Dave Shaeffer is a proven winner with the following titles to his credit. 2009 Grand American Clay Target Champion with 200 and 525 broken in the shootoff. AAA Class Singles Champion 2009 Grand American. He is the winner of the 2009 Nitro 27 handicap with a 100 straight. Maryland State singles champion 2006-2009 and 2009 Autumn Grand handicap champion with a 99. He currently holds the world record for the longest run in singles at 2166.
Now those were just a few of his accomplishments to his credit and there are many more. I believe that if you are interested in improving your competition shooting Dave Shaeffer can help you find those extra targets that lead to winning scores.
Class cost is $300 for the two day event and target fees will be an additional cost that will be paid to the local club. Targets will be provided to the class at $2.50 per round for singles and handicap and $5 per round for doubles.
If you are a little worried about the cost of the class just think about this. If you attend a local shoot and shoot the 300 target program and play all the options you spend about 100 dollars plus your shells. Even if you reload you have spent $150 bucks and might get back a few dollars if you win. If you are struggling with your shooting and need to get back on track this might be the clinic for you.
If you need more info please feel free to contact us at the following:
Fred Redmon at
freddydacrusher@hotmail.com
or Tom Cox at 336-342-4568 or email at
tjcox@aol.com
. We will be more than happy to answer any questions that you may have. REMEMBER – there are only "10" spots available and at this time we know of four people that have expressed their desire to attend the clinic.
Dave Shaeffer at the Cardinal Gun Club in Ohio.