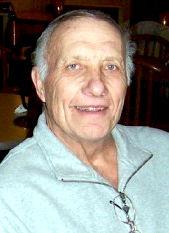 NAYLOR, THOMAS ALEXANDER 'TOM' MARCH 27, 1940 - April 9, 2020 Mr. Thomas Alexander Naylor, 80, passed away on Thursday evening, April 9, 2020 at Beacon Place Hospice.
A celebration of his life will be planned for a later date. A native of Kay County, Oklahoma, Tom was born on March 27, 1940, the son of the late Cecil R. Naylor and Thais Hedrick Naylor. Following high school and college he joined the Oklahoma National Guard and became a pilot. His flying career spanned 36 years with Braniff, Piedmont Airlines, and US Airways.
He was a member of Liberty Wesleyan Church where he headed up the Adopt-a-Highway project. He enjoyed shooting, fishing, gardening and woodworking. Surviving are his wife of 59 years, Carole McKern Naylor of the home; children Tana Naylor Mills and her husband, Vance, of Ararat, NC, Teisha N. Scribner and her husband, David, of Jenks, Oklahoma, and Shane Alexander Naylor and his wife, Trish, of Summerfield; 6 grandchildren Taylor Mills, Paden Scribner, Wyatt Scribner, Emma Scribner, Grant Naylor and Drake Naylor; and a sister Tonya Turvey and her husband, George, of Stillwater, Oklahoma.
In lieu of flowers, memorial donations may be made to Camp R.E.A.C.H., c/o 520 Hush Hickory Trace, Reidsville, NC 27320 or Hospice and Palliative Care of Greensboro, 2500 Summit Avenue, Greensboro, NC 27405. Forbis & Dick Stokesdale is serving the Naylor family and you are invited to share memories or offer condolences at
www.forbisanddick.com
.