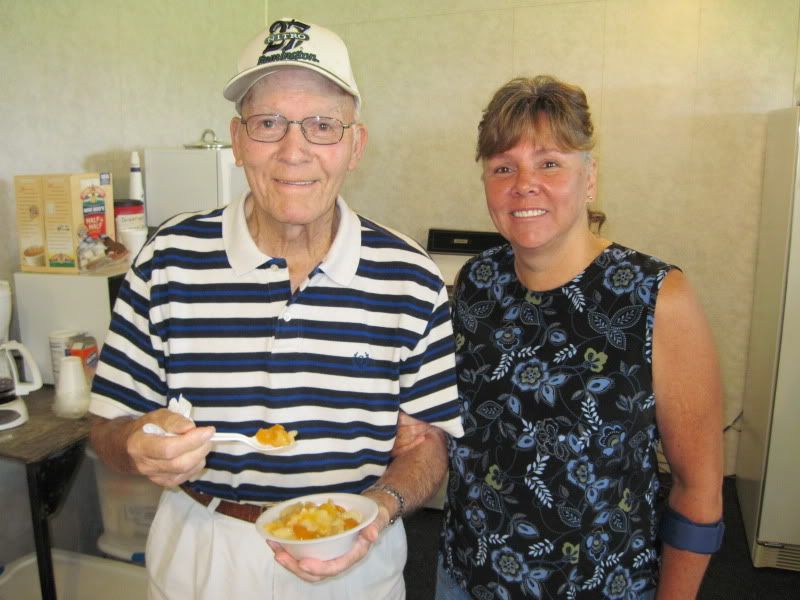 Cobbler Recipe:
1 cup each - sugar, milk, self-rising flour. Wisk together.
Melt 1/2 stick butter and pour in cooking dish. Next pour in sugar, flour, milk mixture.
One 20 oz can pie filling (I use Comstock brand). Drop by spoonfuls evenly on top of mixture.
Bake 375 for approx. 45 min to 1 hr (until nicely browned).
When I make one for the club I triple the recipe, use only 1 stick butter and 2 3/4 cup mixture and 3 cans pie filling. You can use peach, cherry, blueberry.
Thanks,
Lee Ann