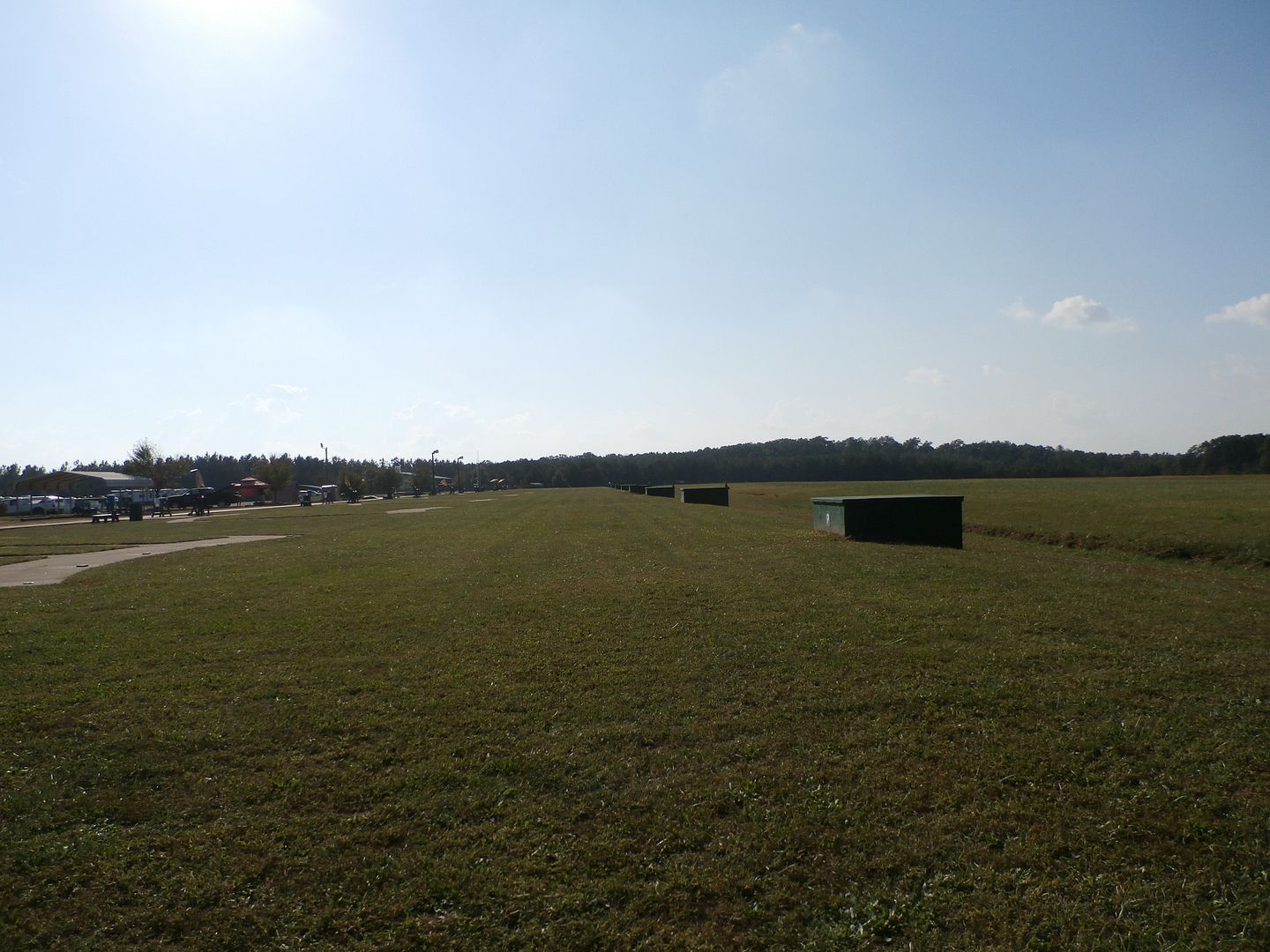 See you next April at the HOF……
Top of the morning to you and hopefully you are looking forward to a great week. The Dixie Grand is over and what a great time had by all! The weather was great with hot days and minimal winds. New faces experienced Southern hospitality and I know next year will be even bigger.
Hats off to the HOF and NCTA boards for an excellent shoot. All aspects of the operation were right on point and thanks to all that made it great. As many of you know the Keever's are passing the baton after many years of dedicated work at the Homegrounds. They will surely be missed, and I know we all wish them well.
I am not sure of the attendance, but the place was packed on Saturday morning like I have never seen it. 79 squads on Saturday and squads had to shoot with the lights on before the shootoffs started. Two of the preliminary handicap events had over 300 shooters folks were getting 1 ½ yard punches.
Big Dave's crew looked like they served and Army for breakfast and lunch each day and Fat Tracey's BBQ fed the flock Saturday night. Big Dave also does the devotional on Sunday mornings at 8 in the trophy room and we appreciate him sharing the Gospel.
Donald Schaffer Jr. and Daniel Tollison – 98's
The story of the day is Daniel Tollison and Donald Schaffer Jr. knotting up with 98's in the Dixie Grand Handicap. Don wound up winning the shootoff but after Daniel finished the All-American Donald Schaffer Jr. took the time to go shake Daniels hand and get a picture for Trap & Field.
I have included the link to the scoreboard on trapshooters.com for your viewing pleasure. I will be loading pictures for all four days I attended and just didn't get as many pictures this year. I really need to buy a cart to make the job a little easier. Here is the link -
http://shootscoreboard.com/files/DIXIE% ... hootid=726
That is about it for now and I hope everybody has a great week. Check the NCTA website for upcoming shoot dates in NC. Hello to Lou, Hap, Scott (tnx for attending the Dixie), good shooting Cousin Ronnie and where were you Anne and until next week……………..Smokem