Found out today Gene passed and I don't have a whole lot of details. I know he had cancer and sure hate to hear of his passing. Here is a picture I found of him at the Buckhorn Gun Club in one of their old Trap & Fields.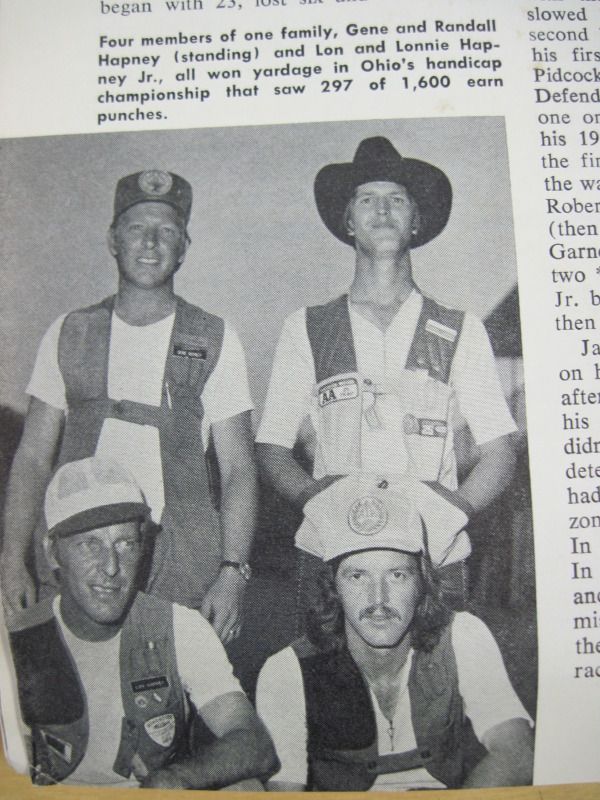 Obit info....
Grady "Gene" Hapney, 75, died February 3rd, 2019, at home surrounded by family.
He was born in Pond Gap, WV on November 3, 1943, son of the late Lemon & Julia (Roupe) Hapney.
He was an accomplished Iron worker, who worked on projects all over the United States. "Hap" as he was affectionately known was a winner of the Senior Veteran Class Champion of Champions Trap Shooting Event and famed shooting instructor. He won many awards at competitions and trap-shoots all over the country. An avid deer, pheasant, and quail hunter, fisherman, and sporting enthusiast, he had a love of the great outdoors. Gene was a loyal and beloved son, brother, father, uncle, and grandfather, who devoted his life to family and friends. "Hap", will be missed by the Trap Shooting Community for his unmatched skill & love of the shooting sport. In the near future, Trap & Field Magazine will publish a tribute in honor of his dedication & accomplishments in the Trap Shooting Community.
He was preceded in death by his parents, brothers, sisters, and two infant grandsons.
He is survived by his loving children; Lacy Hapney (Sheila) of Belpre, Dawn Hapney Jenkins (Gary) of Belpre, and Douglas Hapney (Carolyn), of Torch, Ohio; brother Raymond Hapney; sister Theda Gabbert; and many nieces and nephews. He is also survived by his devoted companion of thirty years Ruth Camack; her children; grandchildren Kortney, Brian, Erika, Ashlee, and Thomas; and three great-grandchildren; Maxwell, Gunnar, and newborn Harrison.