Got word from Ken Duncan that Earl passed away Sunday. No details at this time.....
Earl is the 4th shooter on the right with the big smile.....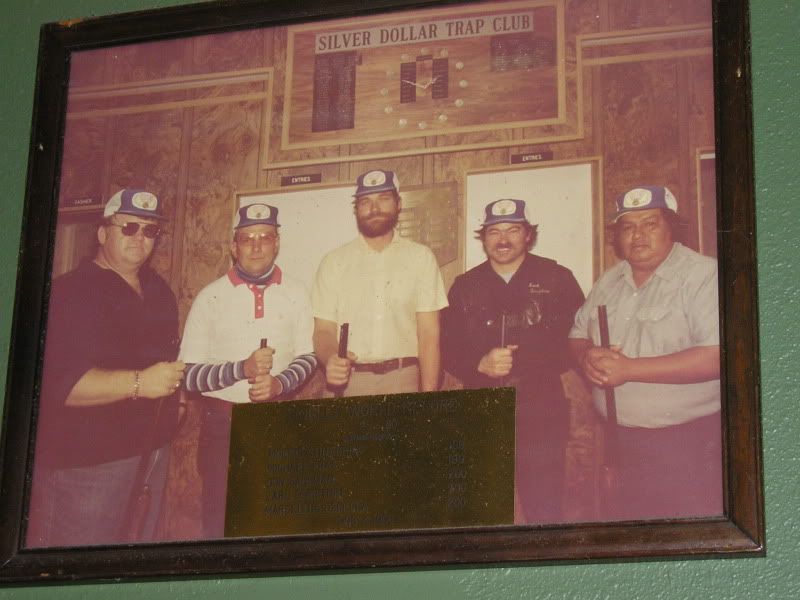 EARL W. 'Billy" SCRIPTURE
November 20, 1941 – November 11, 2018
Earl Wayne "Billy" Scripture, Jr., 76, of 505 North Light Street, Columbia, died early Sunday, November 11, 2018 at Sentara Albemarle Medical Center in Elizabeth City.
Born in Pensacola, Florida, November 20, 1941, he was the son of the late Earl Wayne Scripture, Sr. and Kathleen Berry Scripture. He was recruited, played and graduated from Wake Forest University as All-American in 1963-64 and was recruited by Baltimore Orioles as an outstanding outfielder and third-baseman and later signed with New York Mets. In the mid-seventies, he became manager/instructor with the Kansas City Chiefs and Pittsburg Pirates. He managed trap and gun clubs and later was in Indiana, Orlando, FL, El Paso, TX and Nevada, was an avid duck hunter, served as a guide and was a decoy carver. He was known to be a good story teller who enjoyed life.
Surviving are his wife, Belinda Heimanson Scripture, a daughter, Monica Scripture of Richmond VA, a brother, Joe Scripture and wife, Pam of Atlanta, GA and a granddaughter, Brianna Scripture.
Earl was preceded in death by a son, Jason Scripture and a brother, Sidney Farrow.
No services are planned at this time.
Arrangements are being handled by Bryan Funeral Service, Columbia.
Trapshooters.com thread -
https://www.trapshooters.com/threads/ea ... ip.816937/
Sports Illustrated article -
https://www.si.com/vault/1987/05/04/115 ... y-and-more