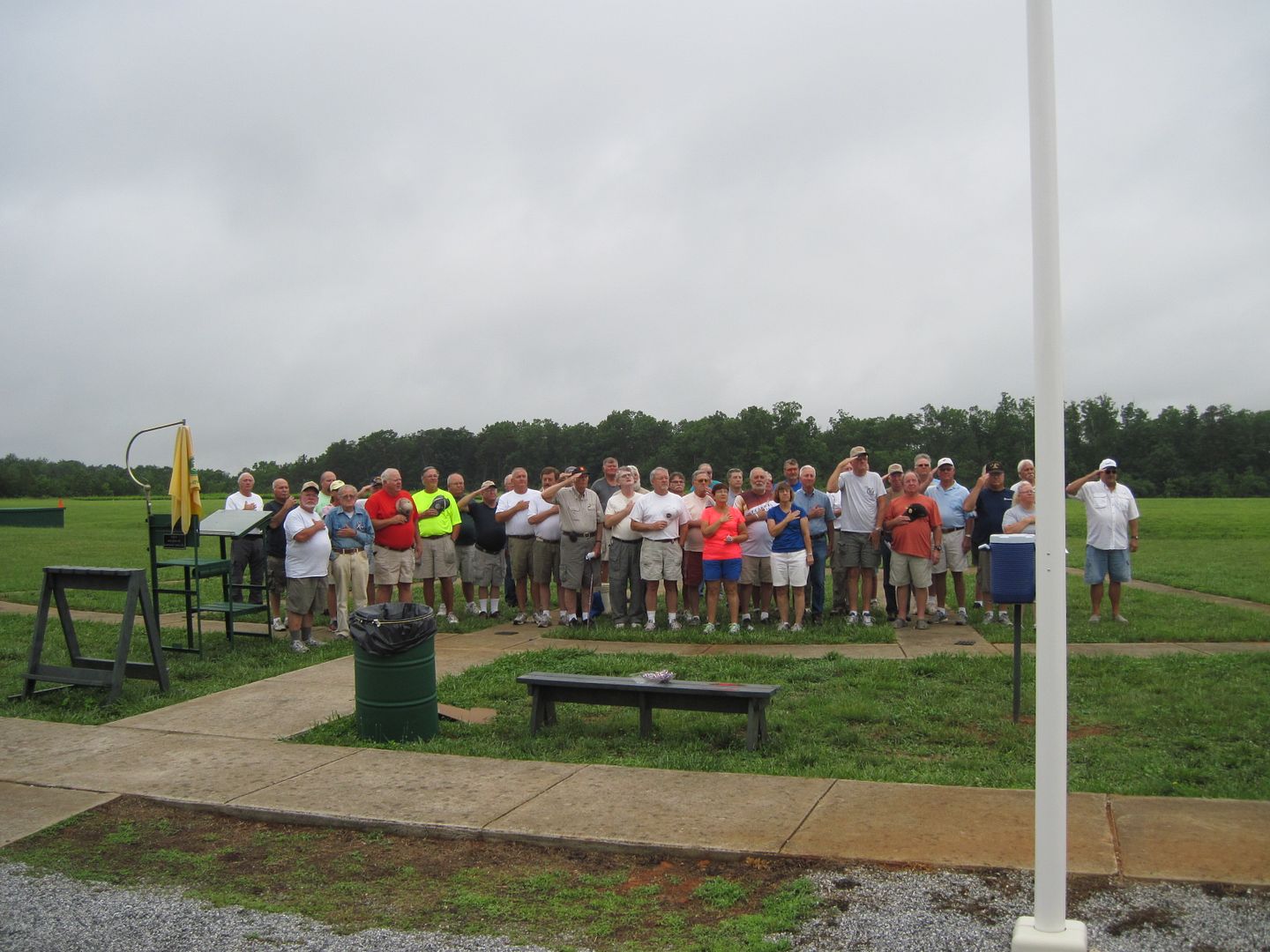 The picture above was taken on June 12th, 2015 at the NC State Shoot.....Mr. Lloyd is the oldest vet present when this picture was taken. Mr. Lloyd is the second person on the left in the front row......
George Lloyd father of Danny Lloyd went on to be with the Lord last week. Mr. Lloyd was 92 and a Veteran of the second World War. He started on the beaches of Normandy and served as a medic and was never injured during his tour of duty.
Mr. Lloyd lived in Wilmington with his wife Ethel and when she passed he moved in with Danny at his home. Danny took his dad to several state shoots including NC, GA, and I believe VA. He traveled well at times and at other times not so much.
As many of you know Danny Lloyd really enjoys trapshooting and the people and places associated with it. He had to put shooting on hold to take care of his father and that is very honorable of Danny to do.
Mr. Lloyd will be surely missed and please pray for the family at this time. I could not find any obituary info but will publish when found.