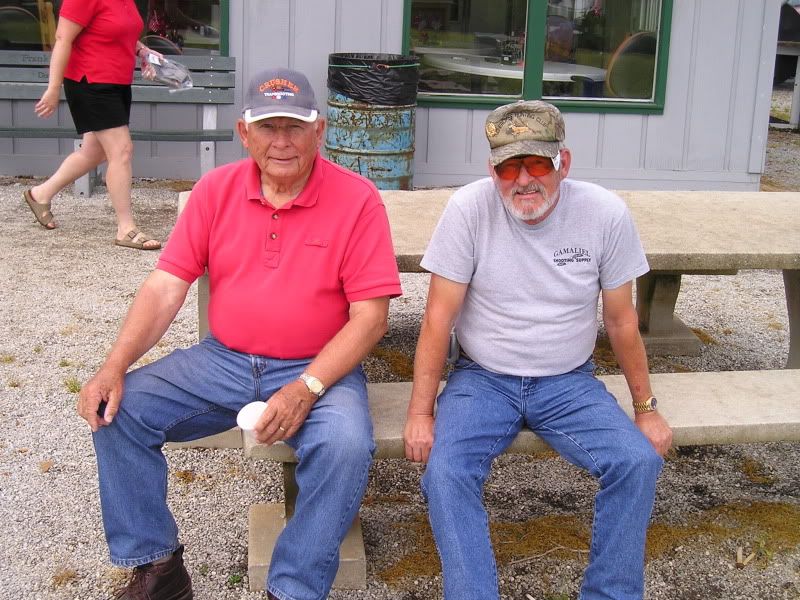 Jim Mithchell and Ronnie Cofer at the SC State Shoot 2009.
Biography
Royce Ronald (Ronnie) Cofer, 67, of Loganville, GA, died December 19, 2011. The funeral service will be held 2:00 p.m. Friday, December 23rd, at Crowell Brothers Peachtree Chapel Funeral Home in Norcross. Burial will follow at Peachtree Memorial Park. The family will receive friends Wednesday, December 21st and Thursday, December 22nd, from 4:00-7:00 p.m. at the funeral home. Mr. Cofer was a U.S. Navy veteran and retired from Colonial Pipeline after 34 years of service. He was a member of Norcross First Baptist Church, a member of Norcross Masonic Lodge F&AM 228 and a member of the Yaarab Shrine Temple. He was also a member of the Amateur Trap Shooting Association and Cherokee Gun Club. He is survived by his wife of 46 years, Linda Roebuck Cofer of Loganville; son, Royce Randall (Randy) Cofer of Loganville; sister, Marla C. Ross of Lilburn; and two grandchildren, Randal Reid Cofer and Reannah Rae Cofer. Contributions may be sent to: Shriners Hospital for Children, Office of Development, 2900 Rocky Point Drive, Tampa, FL 33607. Online condolences may be expressed at
www.crowellbrothers.com
. Arrangements by Crowell Brothers Peachtree Chapel Funeral Home, 5051 Peachtree Ind. Blvd., Norcross, GA 30092, (770) 448-5757.