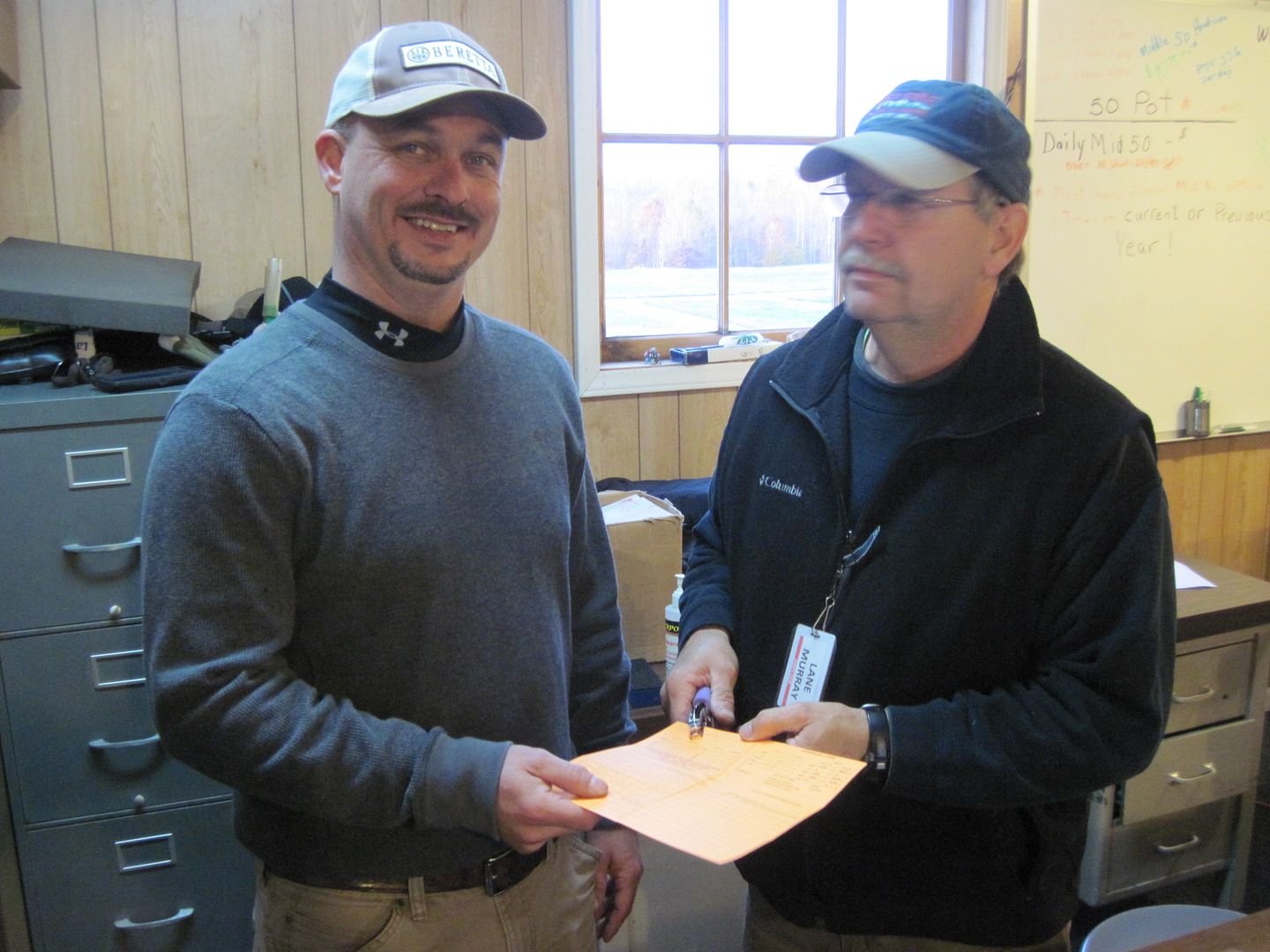 Jason Dancy gets a 1/2 yard punch at the ROCK.
It was a little nippy this morning but that didn't keep folks away from shooting at the Rock. 17 singles shooters, 15 handicap shooters and 12 doubles shooters competed today at the "Fall Open". Jason Dancy won the singles with a 93 and the handicap with an 89. Morgan Shaw won the doubles with an 89 and the HOA with a 266.
Thanks to all the folks that traveled all the way from Boone NC to shoot with us and we hope they had a great time. Thanks to all that pitched in to help load, score and gather all those hulls. Some of the folks are staying in Burlington overnight and shooting at the Toys for Tots shoot at the Buckhorn Gun Club on Sunday.
Mash on this link for more pictures at the ROCK...
http://smg.photobucket.com/user/smokem/ ... 017?sort=3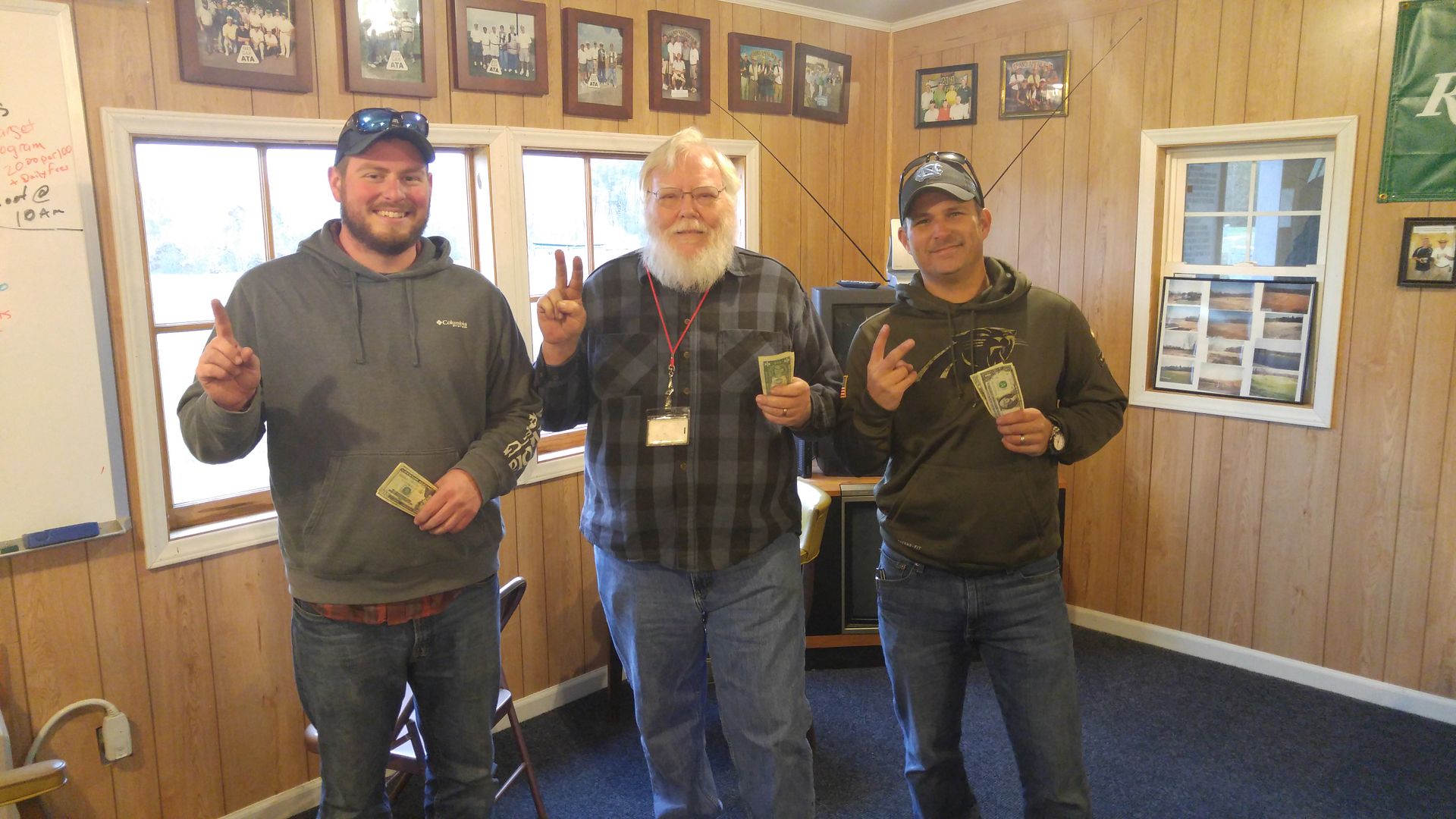 Sunday the weather was cool and overcast. Chris Shoulars broke the top score with a 91 and Jerry Bradmon and Dennis Puckett split the 2nd Lewis with 71's. The wind wasn't a problem but it sure was dark even with yellow lenses. Thanks to all that attended and to all that helped run the shoot.