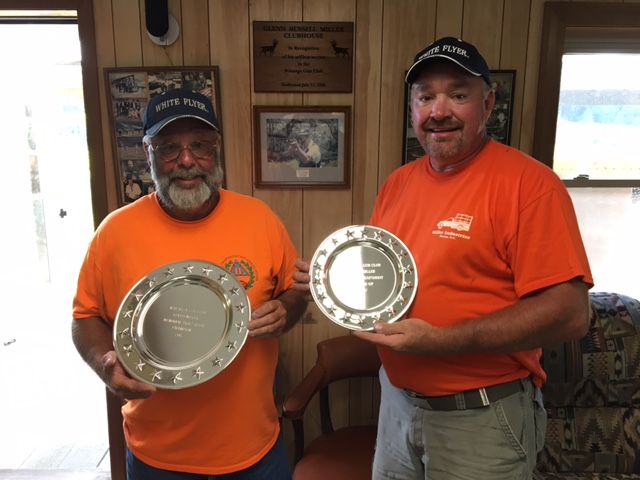 Randy "Boone" Jones and Will Price
The 2017 Glenn is in the books and 21/19/11 stepped to the line for the caps and 16/10 for the doubles. Randy Jones won the first caps with a 95, Chuck Woody and Bill Howe tied with 95's for the 2nd caps and Randy won the third caps. George Sudderth topped all dubs shooters with a 94 and Jim Hughes broke a 92 to top all shooters in the second dubs.
The 2017 Glenn Miller "Ironman" winner is none other than Randy "Boone" Jones with a 457x500 and Will Price was the runner-up with a 451. I will try to post the actual printouts from the shoot but my photobucket account is acting crazy.
Tom Pitts is left for Canada Sunday for a fishing trip and I hope he can catch some fish like Tom Shelley did on his Alaska trip.
Handicap #1
Handicap #2
Handicap #3
Doubles #1
Doubles #2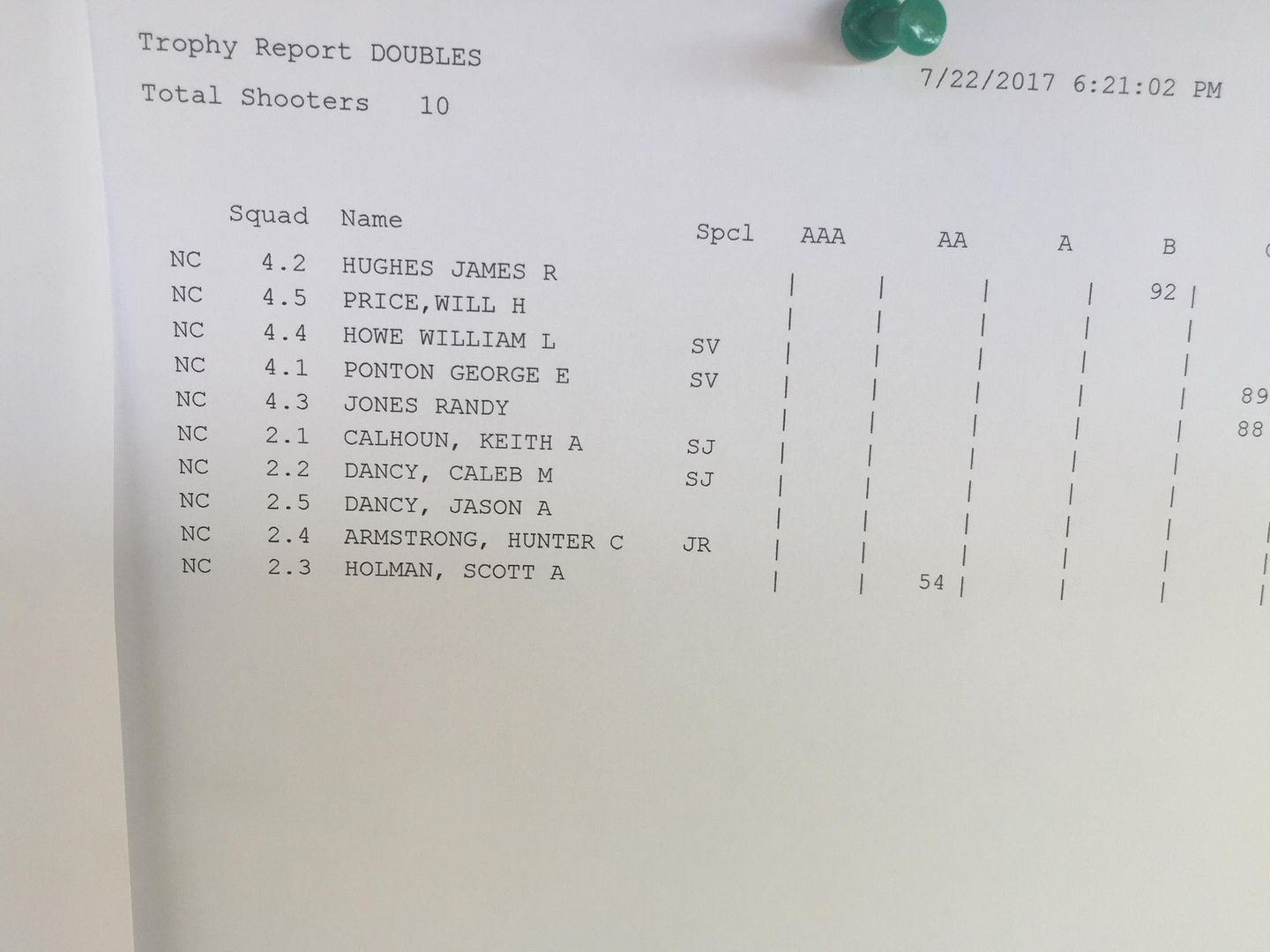 Tale Of The Tape