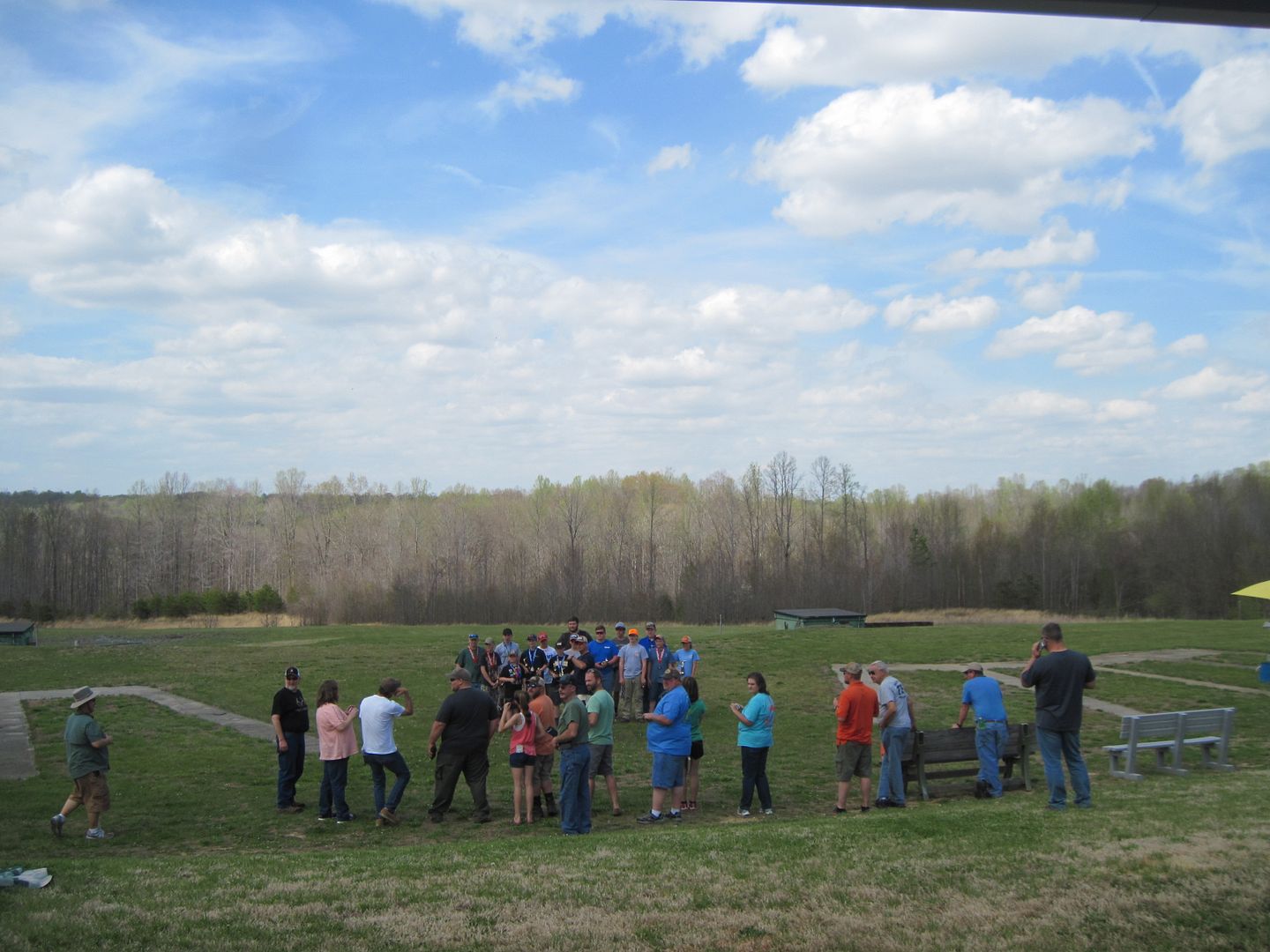 The SCTP State Championship was hosted by the Rockingham Gun Club April 14th, 2018. An abundance of youth shooters attended along with the locals, VA shooters and a squad from the Charlie Brown Gun Club.
The weather was windy and windy and a little windier but overall it was great. Everybody had a great time and we ran four fields with all 100 shot on one field. The traps held up and everything went smooth all day.
We had 66 singles shooters, 38 handicap shooters and 28 doubles shooters. Morg Shaw broke a solid 98 on trap 1 to lead all singles shooters. Ed Rabenda broke the only scores in the 90's with a 90 to win the handicap and get a ½ yard punch to the 20 next time out. Tommy Brown won the doubles with a 93 and Winky Mabe won the HOA with a solid 270.
The awards for the youth took place between the 14 squads of singles and the 9 squads of handicap. I have pictures that I will get posted and the scores. I hope to get a writeup from Jeff Allen outlining the different winners and the team champs also.
I want to thank all the youth and their parents for attending and a special thanks to all of the club members that pitched in to help host this event. From what we are hearing this might be an annual event and all the profit from this goes back into the club to allow us to host these types of events.
I have posted a link to a slideshow of pictures that were taken by me or by Morg Shaw and I hope to post more if they are sent to me…….Here is the link -
http://smg.photobucket.com/user/smokem/ ... hip?sort=3