One of my favorite shots of CSL......gone are the days of the microphones.....CSL has ERADS.....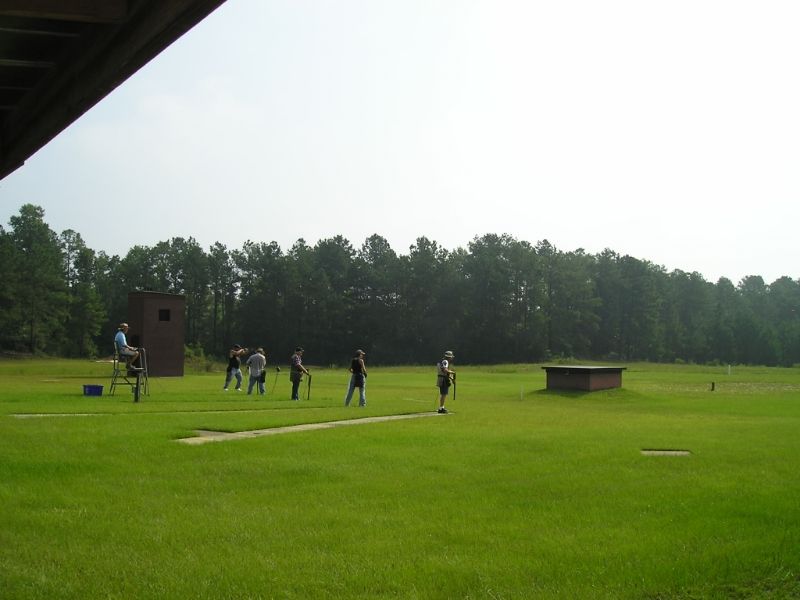 COHARIE SHOOTING LEAGUE
CLINTON, NC.
REGISTERED TRAP SHOOTS--- 2017
MARCH 4 SEPTEMBER 16
APRIL 8 OCTOBER 21
MAY 6
ENTRY AND CLASSIFICATION START AT 8:30 AM AND SHOOTING AT 9:30 AM
DAILY FEES: $3.00 ATA AND $3.00 NCTA. PRACTICE ROUNDS $3.00.
IN LIEU OF TROPHIES, $3.50 OF EACH ENTRY WILL BE RETURNED AS PRIZES.
BRING YOUR OWN SHELLS. FOOD AND DRINKS AVAILABLE.
ONLY LEAD SHOT IS PERMITTED.
EVENT 1 – 100 SINGLES. CLASS AA, A, B, C, D. ENTRY FEE $25.00
EVENT 2 - 100 HANDICAP. 18-21.5, 22-24.5, 25-27. ENTRY FEE $25.00
EVENT 3 - 50 PAIR DOUBLES. CLASS AA, A, B, C. ENTRY FEE $25.00
EVENT 4 - HIGH OVER ALL. TOTAL SCORES ON EVENTS 1, 2, 3.
Neither the ATA nor Coharie Shooting League will be responsible for any accident or loss of property. ATA rules will govern all events and the scores will be included the official record. Shooters and visitors assume all responsibility for injury or loss of property. Management reserves the right to change the program or to reject any entrant for sufficient reason.
For additional information, contact: Mac Herring……910-592-5412 (H), 910-990-2738 (c) or Al Williams…..910-385-6525
Directions:
From 421 bypass, take 701 south. Go 3.2 miles to Butlers
Crossroads. Turn right on Beulah Road and go 1 mile. In a
sharp curve, turn left on Boykin road. Road becomes dirt in 0.3 mile.
Continue and stay left when road forks. Go 0.7 mile to club.
NOTE: this info was emailed to the CSL email list.....if you are not on the email list email Mac @
macherring@embarqmail.com